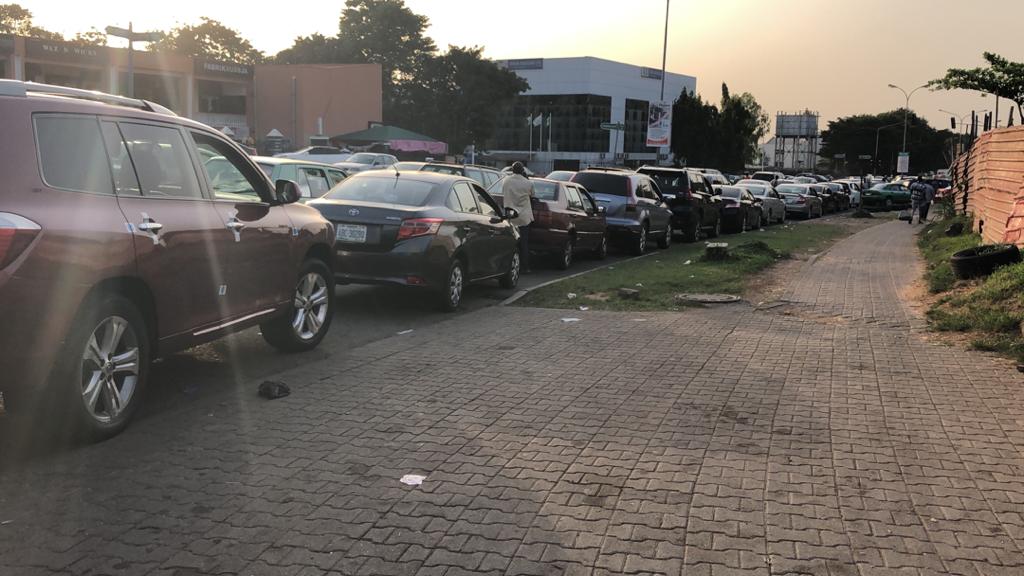 As long queues can be seen across filling stations in Garki, Wuse, Apo, Central Town, among other locations in Abuja today, there are signs that there is fuel shortage.
As some of the stations were visited by newsmen, it was discovered that some of them were hoarding petrol, and chose to sell for unknown reasons.
An attendant at the Gudu, Garki filling station of the Nigerian National Petroleum Corporation (NNPC) was seen selling to a few selected individuals as motorcyclists and motorcyclists watched helplessly.
Despite the earlier opening of some of the filling stations, they were closed for service.
A taxi driver said he had to wait seven hours or so before he was able to fuel his cab.
"I went to Wuse 2 since around 9am and look at the time I left there, this is almost 5pm,"

"I did not work today but I am happy I filed up my tank."

he said, sounding frustrated
The lingering queues come a day after concerns of fuel shortages were alleviated by the NNPC.
See photos below: