Regina Daniels, a Nollywood actress and rich wife, is flaunting her fortune on social media only to keep her followers up to date.
The actress displayed a collection of pricey black cars and declared black to be her favorite color.
Munir was seen playing in the compound while his mother showed off the automobiles in the brief video.
Regina Daniels, a popular Nollywood actress, has been enviously flaunting a collection of her black automobiles to her Snapchat fans.
The wife of millionaire Ned Nwoko posted a brief video of six luxury black cars in their compound, implying that black is their favorite color.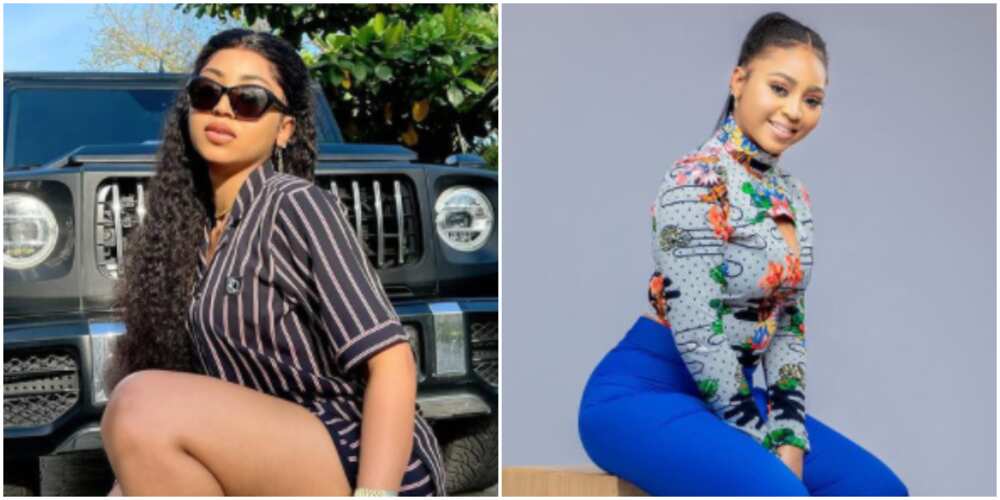 Munir, her adorable son, was shown roaming around the automobiles in the video, which included two G-wagons, a Lexus, a Prado Jeep, and a Mercedes Benz.
The video was captioned by Regina as follows:
"Our favorite car color is black."
Take a look at the video below: