Sola Sobowale, a top Nollywood veteran actress, celebrated her birthday on December 26 with a celebration at her home.
Iya Awero, the top cinema star, was seen getting down on both knees to meet her senior colleague.
The touching and humbling moment was caught on camera, and the video has now gone popular on social media.
Sola Sobowale, a well-known Nollywood veteran actress, recently paid tribute to her senior colleague, Iya Awero, at her birthday party.
On December 26, Sobowale turned a year older, and the occasion was marked with pomp at her home.
Iya Awero was among the celebrities who descended on the actress' home to party with her.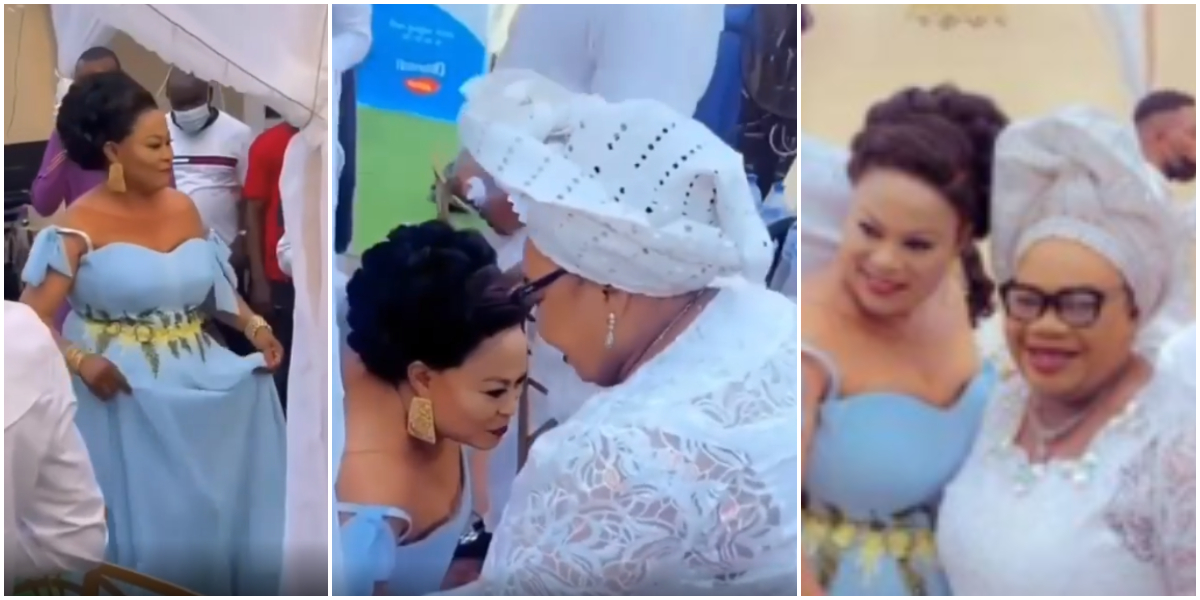 Sobowale was seen heading down the green carpet when she recognized Iya Awero in the crowd in a video that has gone viral.
The King of Boys actress hurried over to welcome her older colleague without wasting any more time. Sobowale not only greeted her, but she also knelt in front of her to show her respect.
In the touching video, Iya Awero embraced the celebrant and murmured words of prayer to her.
Check out the video below: