Wizkid, a Nigerian singer, recently headlined a sold-out concert in Ghana, where he preached about peace and unity.
Ghanaians, Nigerians, Kenyans, and other Africans, according to the artist, are all one and the same.
The singer's remark at the concert follows Shatta Wale's vehement tirade against Nigerian musicians.
Wizkid, a Nigerian singer who just performed a sold-out concert in Ghana, didn't leave the stage without addressing an essential subject.
The Made in Lagos (MIL) crooner told the hundreds of Ghanaians in attendance that he is all about love for one another and a united Africa during his performance.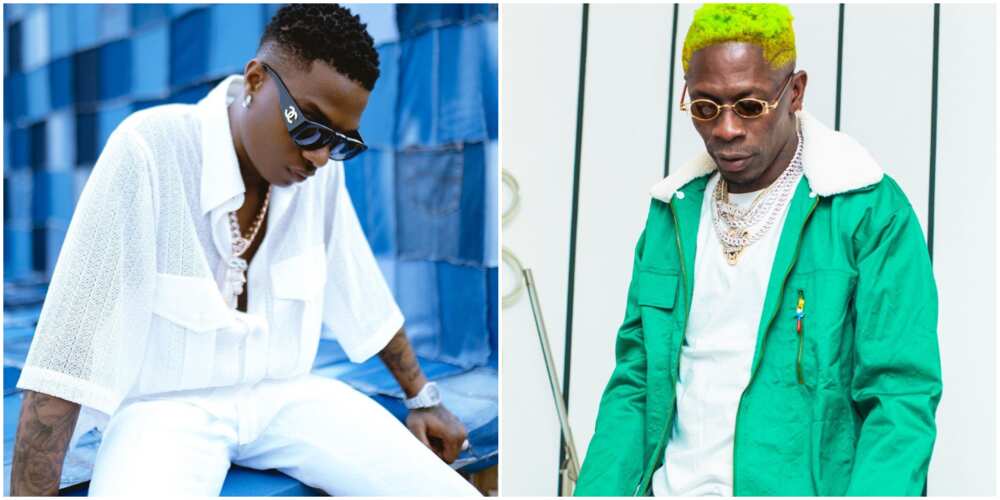 Everyone from Nigeria, Ghana, Kenya, and other African countries are one and the same, according to the Nigerian superstar, and should promote the message of a united Africa.
As he puts it:
"There is only one Africa, guy." We're all moving in the same direction, baby. And I want you to know that every f*cking time, it's one love, one Africa. We are the same people in Ghana, Nigeria, and Kenya, mehn.
Check out the video below:
Another video shows the massive audience that gathered to see the Nigerian music singer, and how they fought for his face towel.
Shatta Wale's remark
Shatta Wale, a Ghanaian dancehall performer, had previously gone on a lengthy social media rant in which he slammed Nigerian musicians.
The musician claimed that Nigerian superstars do little or nothing to promote the music of their African counterparts.
During his concert in Ghana, he also slammed critics who said he wouldn't be able to have a sold-out event in his country like Nigerian artists who come to perform.
Shatta Wale is slammed by Vic O.
Meanwhile, as earlier reported by gidiandmimi,rapper Vic O has expressed his unhappiness with his Ghanaian colleague Shatta Wale for disparaging Nigerian musicians.
Vic O challenged Shatta Wale to a rap duel and told him not to say anything negative about Nigeria.
Vic O's challenge elicited a wide range of responses, many of which were amusing.
gidiandmimi is the source of this information.