A man broke the piggy bank into which he had been saving for the past year, revealing large N1000 bills.
The man in a popular video crumples naira bills as if he were bringing out pieces of paper.
Nigerians were astounded by his commitment to save so much money, since several claimed they had such patience.
A video of a Nigerian man crumpling N1,000 notes and dumping them in a jumble on the floor has sparked outrage.
The man is seen digging inside a wooden box and chatting with someone behind the camera in the video. He snatched the cash from the drawer as if it were garbage.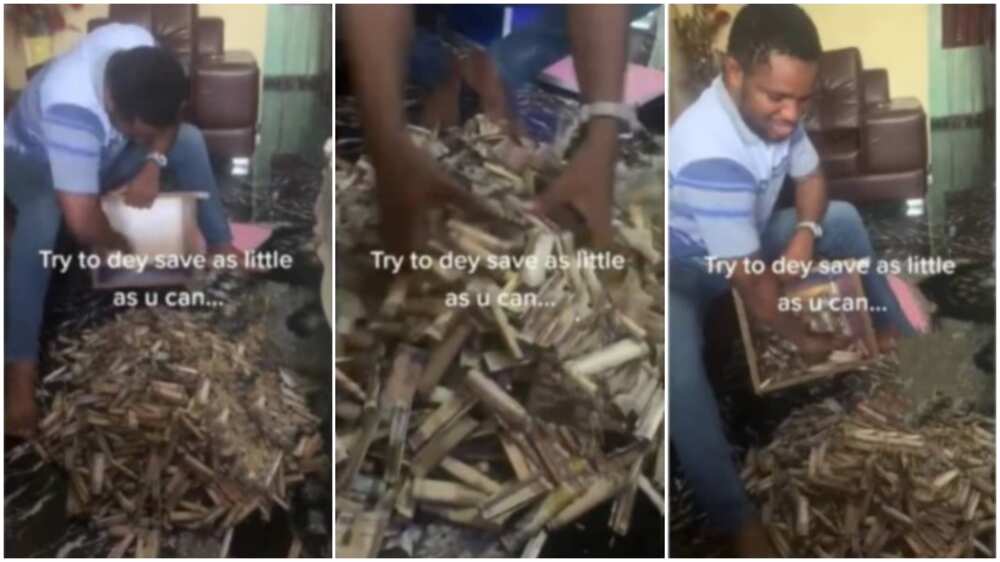 A large sum of money
A caption overlaid on the video read:
According to the video's creator, @gidiandmimi, the man only saved the money for a year. His passion astounded Nigerians.
Check out the video below:
The video has received over 2,000 comments and more than 50,000 likes as of the time of publishing this story.