After being caught on camera welcoming Christians at his palace, the emir of Bauchi has sparked outrage on social media.
The monarch sung "Jesus is coming soon" throughout the meeting, demonstrating exemplary religious tolerance and compassion.
Many people's opinions to the video were divided; some argued that religious tolerance is good for the country, while others said it isn't.
Despite being of the Islam religion, a video of Bauchi's emir, Rilwan Sulaiman Adamu, leading Christians who visited his palace in praise and worship has gone viral.
According to gidiandmimi, the incident occurred during a courtesy call given to him by Christians. The monarch sat on his throne and sung "Jesus is coming soon" in the video.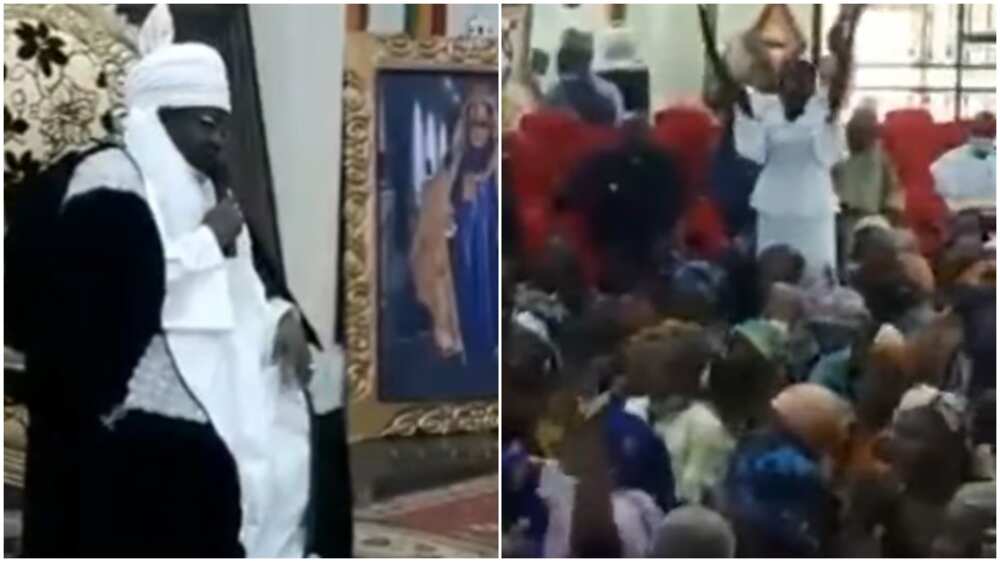 He made them feel good.
Christians in the audience leapt to their feet, joined him, and began clapping as soon as he began the song.
Others screamed with delight. Nigerians have reacted to the video in a variety of ways since then. Some have said that he portrayed love as the true religion.
The video has tens of thousands of views and hundreds of likes as of the time of writing this report.