Following her kindness to an elderly cabbie, a young Filipino lady has melted hearts on social media.
Cristina Tan needed to get home and flagged down a taxi, only to be met by a fatigued and worn taxi driver.
Cristina jumped into action, offering to take the driving while the driver napped in the whip.
Cristina Tan, a young lady in a desperate situation, did something unexpected to a cabbie.
The Filipino lady was reportedly on her way home when she flagged down a cab, but the driver was elderly and appeared fatigued.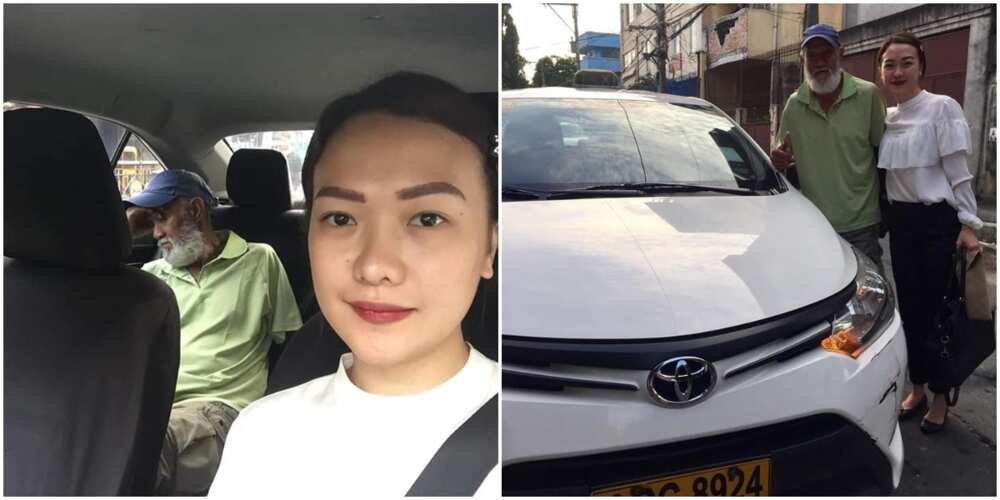 She makes him a proposal.
The young professional allegedly requested the driver if he could bring her home, but he declined due to his exhaustion.
Goal Cristina reportedly made him an offer, according to Cast. She offered to take the man's taxi home as he napped in the back seat.
Initially, the driver was concerned that she wouldn't be able to handle the manually transmitted cab, but she quickly assuaged his fears by taking command.
Since the 1960s, he has worked as a taxi driver.
The anonymous driver, who is 70 years old, has been in the professional driving business since the 1960s, according to reports.
Despite his advanced age, the man continued to work as a taxi driver to support his family.
Cristina's story was posted on Facebook, and she received a lot of positive feedback.