Wizkid, a Grammy-nominated Nigerian singer who prefers his privacy, has opened up to fans on social media.
Wizkid said in a Snapchat post that he never wakes up poor, sad, or with hatred in his heart, among other things.
After the post went viral, Wizkid's confession sparked a flurry of interesting responses on social media.
Wizkid, a well-known Nigerian singer, recently opened up to his fans on social media for the first time, causing a stir online.
In a short letter on his Snapchat story, the Made in Lagos singer shared some of the values that he lives by.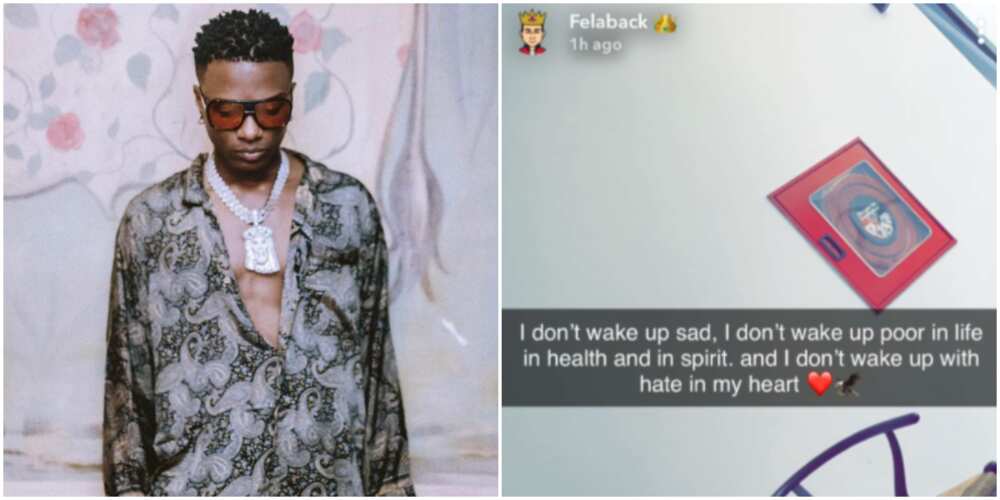 Wizkid claims that he does not wake up gloomy or depressed in life, spirit, or health. Not content with that, the top music star went on to say that he does not wake up with hatred in his heart.
Below is a screenshot of the post: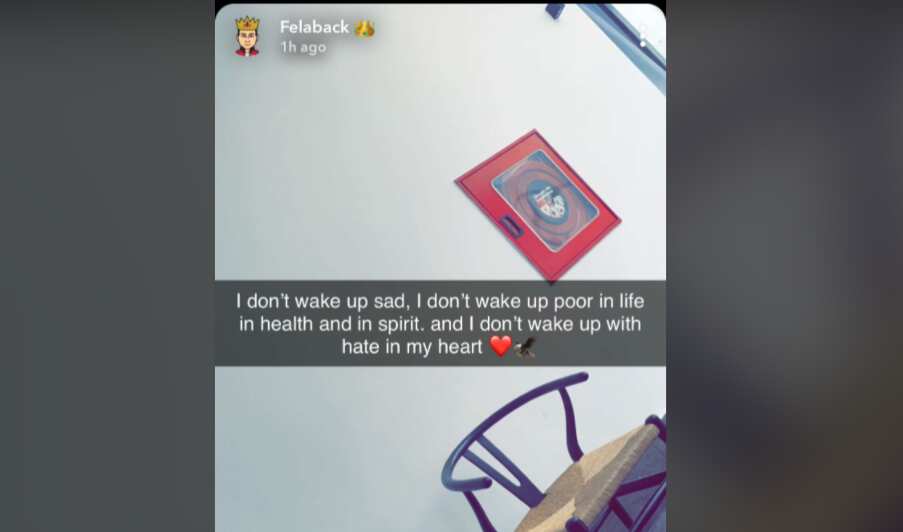 Wizkid slaps thief who tries to take his diamond jewelry.
The Nigerian artist was almost allegedly robbed of his diamond necklace at his vibes on the beach event in Lagos, according to gidiandmimi
The moment Wizkid delivered the burglar a filthy slap was captured on film and is making the rounds online.
According to accounts, the man attempted to remove Wizkid's diamond necklace from his neck, and the singer responded by slapping him across the face.
Source: gidiandmimi