Davido, a popular Nigerian singer, has created a stir online after a police officer was seen cleaning his Rolls-Royce.
A man dressed in what appeared to be a police uniform was seen cleaning the singer's automobile with all his might.
Nigerians have reacted to the viral video by questioning the 'officer of the law' on social media.
In a viral video, Nigerian music artist Davido's Rolls Royce was seen being washed by a 'policeman.'
Davido stopped in front of his car in the viral video to address his fans, but many of them were distracted by the 'police officer' in the background.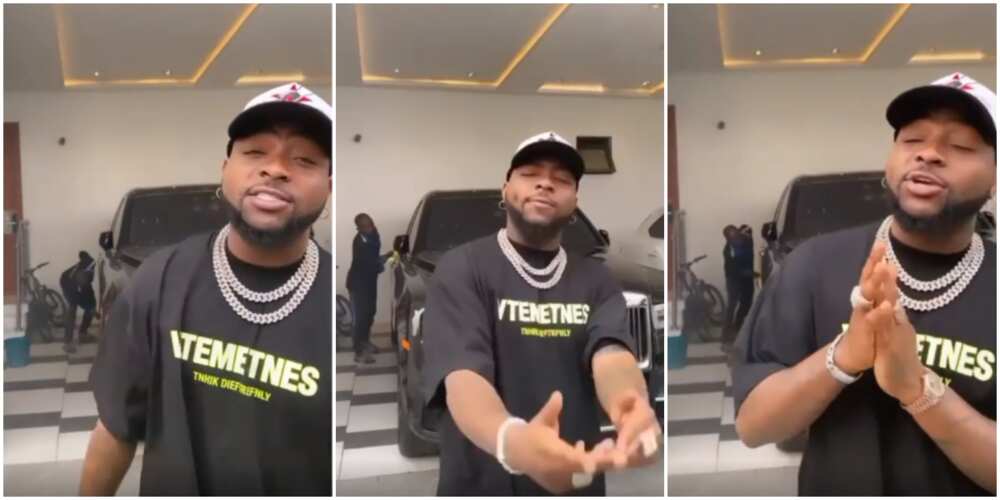 The worker, who appeared to be dressed in a police uniform, was spotted cleaning the singer's Rolls Royce with a piece of cloth.
Check out the video below:
Nigerians are inquisitive.
Following the release of the video, internet users wasted no time in interrogating the man in the background. Many of them claimed he was a police officer based on his attire, while others found the scenario amusing.