Nigerians on social media are having a field day over photographs of a dress reproduced by a lady's tailor and what she got in the end, in yet another case of 'what I ordered versus what I got.' =
Even though the holiday season is past, stories of tailors disappointing their customers are far from over.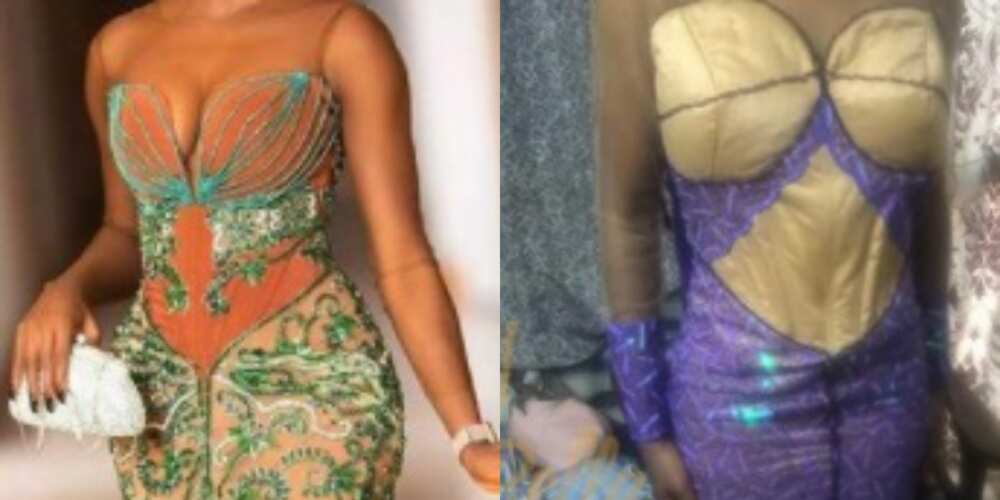 A photo collage of a dress a lady commissioned her tailor to construct and what she got in the end was recently uploaded on the fashion page @asoebibella.
The original piece has a bejeweled corset dress with a fringe hemline.
What was provided, on the other hand, was devoid of ornamentation and ill-fitting, resembling an unfinished dress.
See the following post for more information: