Kelvin Ikeduba, a popular Nollywood actor, has joined the Mummy GO trend by offering guidance to some of his coworkers.
In a short video posted on social media, the actor warned all actors who play bad boys in movies that they might not make it to paradise.
Kelvin also addressed those who frequently play cults and other frightening roles, and Nigerians have responded angrily to his remarks.
Kelvin Ikeduba, a top Nollywood actor, revealed some information with some of his male coworkers about their movie parts.
The actor is the most recent celebrity to join the Mummy GO fad, which features a viral preacher who makes absurd prophecies about going to hellfire.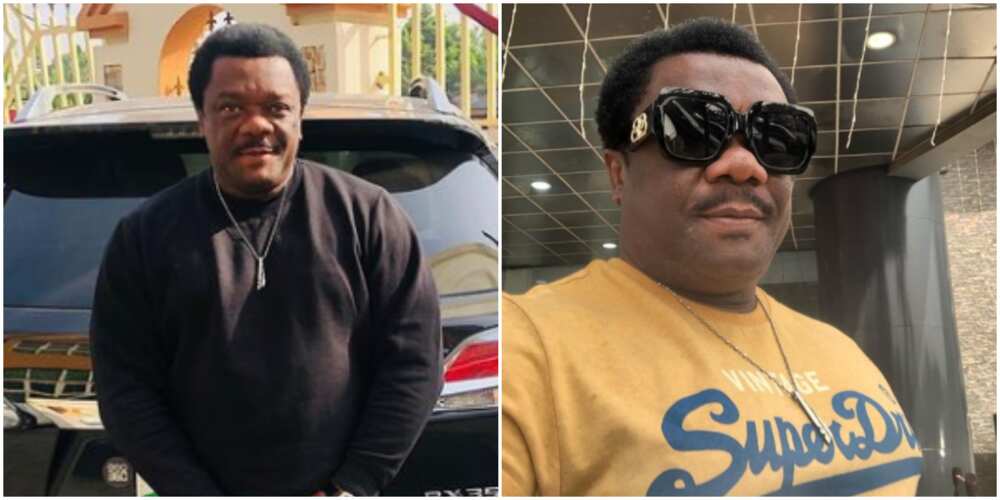 Kelvin, who plays the bad guy in movies, claims that all Nollywood actors who play bad boys and other powerful parts will perish in hellfire.
The actor stated that he did not make the statement because he is related to mummies GO, but because it is a fact:
"If you're a Nollywood actor and you play bad guy, cult, or shoot gun for inside movies, you're going to hellfire; if you want to call me mummy, GO spouse, or son, nobody say na wetin I know and naso e be."
Check out the video below: