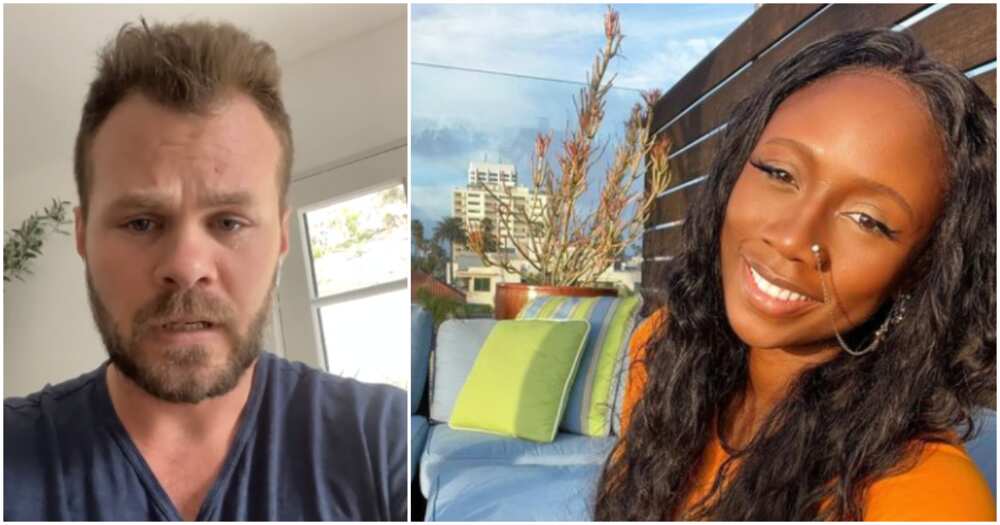 Justin Dean, Korra Obidi's ex-husband, has threatened legal action against her. In a video he released, the young man revealed that he was set up by Korra, who taped their chat in order to slander him. The Nigerian dancer is a millionaire, according to Justin, who doesn't understand why she rented a one-bedroom apartment after their divorce.
The relationship between Nigerian dancer Korra Obidi and her ex-husband Justin Dean appears to have taken a new turn, with Justin Dean threatening to sue her for recording his discussion. This comes after a video went viral showing Justin belittling a Nigerian dancer in front of their children.
Justin was seen in the video explaining to Korra and her friend that whoever had custody of the child at the time the divorce was filed was supposed to have custody until the other party went before a judge. It was for this reason, he said, that he sought to acquire a restraining order against Korra.
The individual claimed he was set up and was seeking remedy for defamation of reputation after being chastised on social media over the video. He also discussed Korra's net worth, claiming that she is a millionaire who doesn't understand why she would rent a one-bedroom apartment.